"Where does the money go?"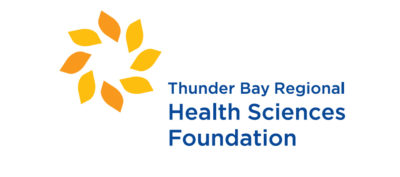 TBRHSF had excellent brand recognizability in the community, but many people still didn't fully understand the extent nor importance of the role they play at the TBRHSC.
—
Something was missing.
—
We were challenged to design a campaign that communicated how local charitable donations raised by the TBRHSF were being spent on state-of-the-art medical equipment and why Northwestern Ontarians should continue to donate.
What if…
someone you cared for had a medical emergency, but didn't have access to proper emergency medical equipment?
What if…
someone your loved was living with cancer, but had to travel great distances to use proper cancer care technology?
What if…
a child stuggles to survive without medical intervention?
What if…
some day…you had an accident? And you needed state-of-the-art medical equipment to maintain your quality of life.
The Missing Piece campaign reached audiences inside and outside of the hospital. The campaign not only utilized small market media opportunities such as radio, web, and printed media—but also created ambient executions within the hospital such as elevator door wrapping, wall murals, mobile blood cart decals, and point of sales stations installations.
 —
The campaign began in the Summer of 2016 and is still going strong—educating and encouraging the community to support their local hospital and the TBRHSF
—

the ones behind the scenes who make life-saving, state-of-the-art medical technologies available to the people of Northwestern Ontario.