A combination that strikes fear into the heart of every human being, let alone parent. Especially those who do not live near a major hospital. 
But there's hope.
Ronald McDonald House Charities Atlantic (RMHCA) helps families with sick children stay together and near the medical care they need. Their programs include Ronald McDonald House, a home-away-from-home for out of town families with sick children, and Ronald McDonald Family Rooms, an oasis of calm inside the walls of the hospital.
The Facts
RMHC is a non-profit organization that depend upon
charitable donations and volunteer support
and
They receive no government funding
of Canadian cities do not have a
Ronald McDonald House
families stay at the Halifax
Ronald McDonald House every night
To Raise Awareness
RMHCA needed a new signature fundraising event that was inclusive to more than just corporate donors.
—
It was important to engage the community and have an accessible family-friendly event to raise funds to keep RMHCA operational.
The Event
A family-focused 1km and 3km morning pyjama walk. RMHCA invited families, friend and community members to walk in their pyjamas to select outdoor park locations, which had an assortment of entertainment, refreshments, and children's activities such as a pancake breakfast and teddy bear clinic.
The Name
Rise & Shine PJ Walk for Kids. A double entendre—an aspirational phrase inspired by the brave children and their families who wake up every morning and fight their sicknesses with courage and ferocity. And also a call to action to the fundraisers and families who will attend the event in support of RMHCA.
The Logo
As a double entendre, it felt right to connect both meanings using the words Rise and Shine. We used a bold and central ampersand that intertwined between both words to create a unified wordmark. The logo was grounded by the subhead 'PJ Walk for Kids' and punctuated by a playful icon of a sun looking down over the playful typography.
The first inaugural Rise & Shine PJ Walk for Kids was held on June 11, 2017 in three different Maritime Canadian cities, Halifax, NS; Moncton, NB; and, Charlottetown, PEI.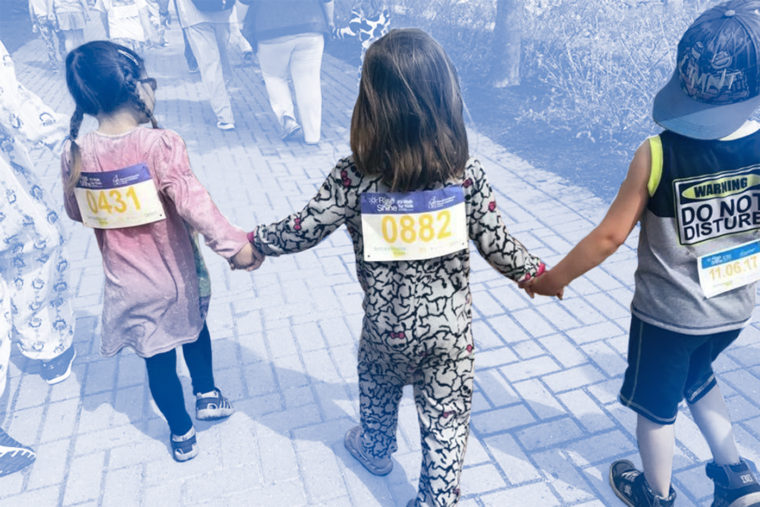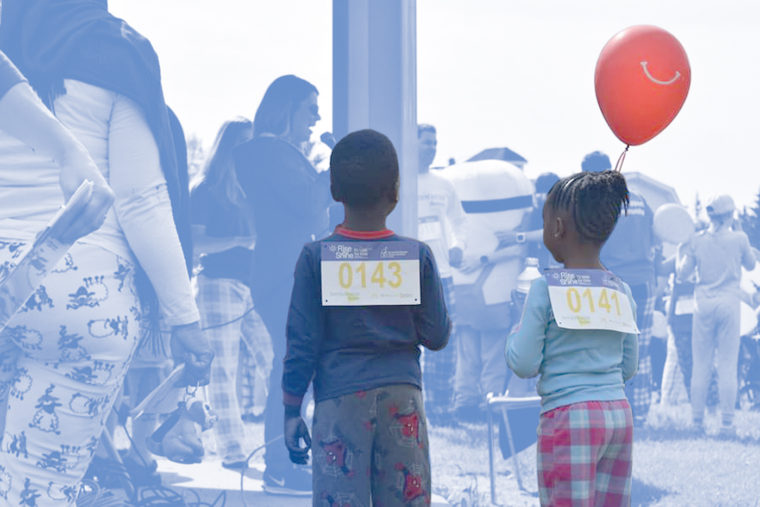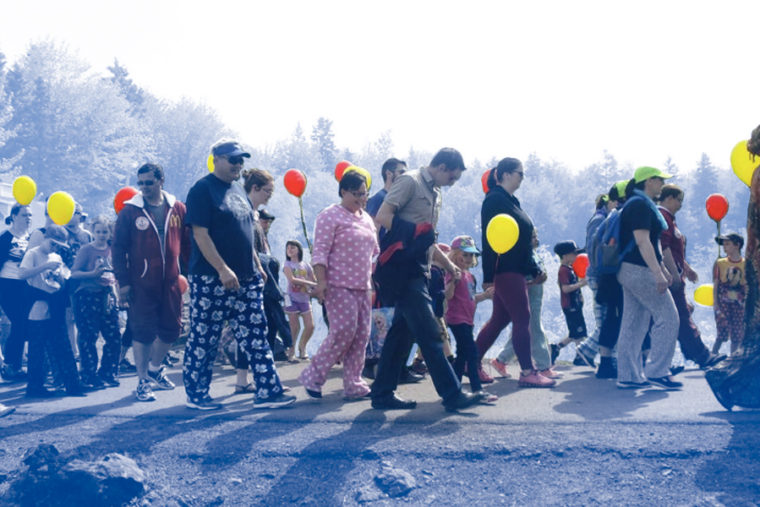 was raised from the inaugural event
All funds raised from this event will help keep Ronald McDonald House families close to each other and provide them with the care they need, when they need it the most.