The Canadian Institute of Forestry (CIF) was founded in 1908 and plays a strong role in the changes and improvements to sustainable forestry practices. They serve as the voice of forest practitioners representing foresters, forest technologists and technicians, ecologists, biologists, educators, and many others with a professional interest in forestry. CIF is dedicated to providing national leadership in forestry, promoting competency among forestry professionals, and fostering public awareness of forestry issues.
Since 1925, The Forestry Chronicle has been published to provide information to forest practitioners about professional and scientific management of forests and their resources. The magazine contains news, updates, member profiles, success stories from Canadian forests, and provides forest practitioners in Canada and around the world with a means to communicate with their peers in the professional community.
Our challenge was to evolve the visual identity of a synthesized version of the magazine—The Forestry Chronicles: In Short. The objective was to modernize the look and feel of the layout and content, with the overall goal being to use an updated visual language to speak to the next generation of forestry professional.
Like the life cycle of a forest—what is old shall be new again.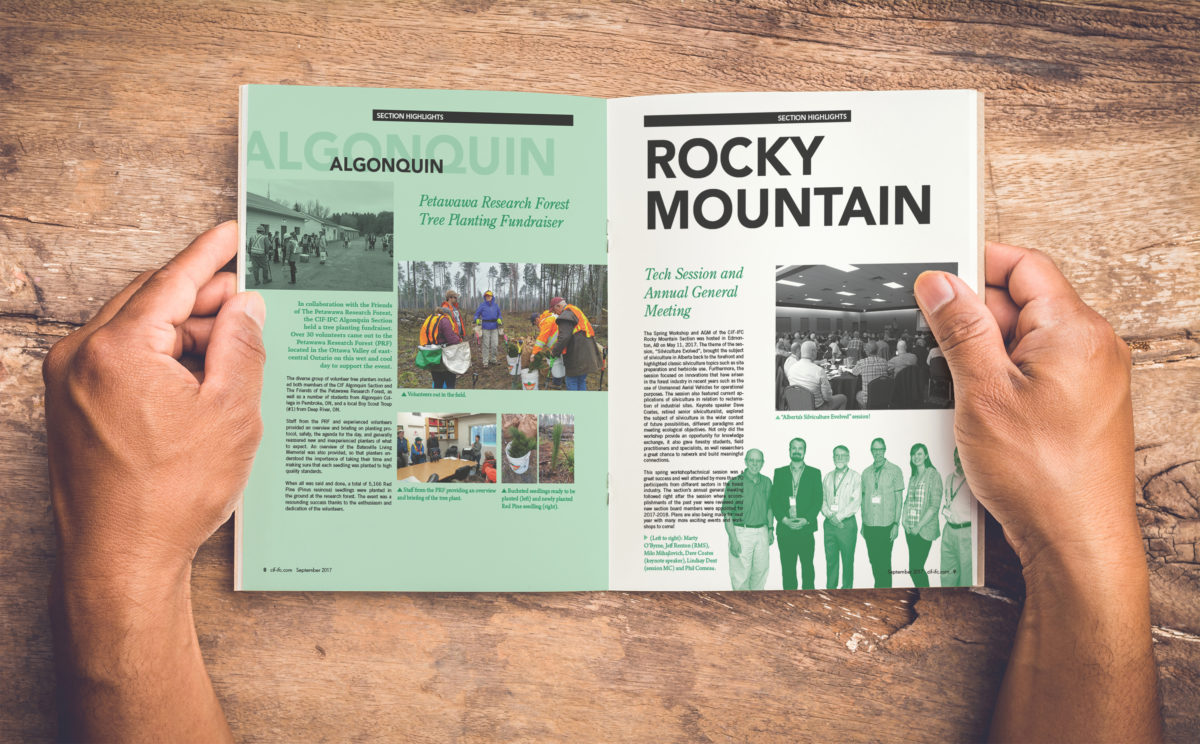 Inspiration:
Use a green that looks as vibrant on screen as it would in print.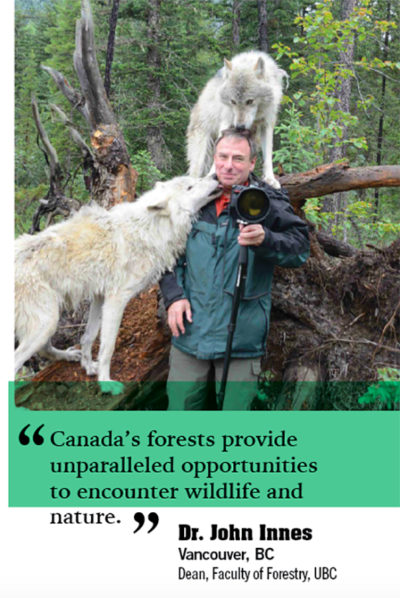 Inspiration:
Trees are tall. Lumber is long. Let's use thick lines as design elements.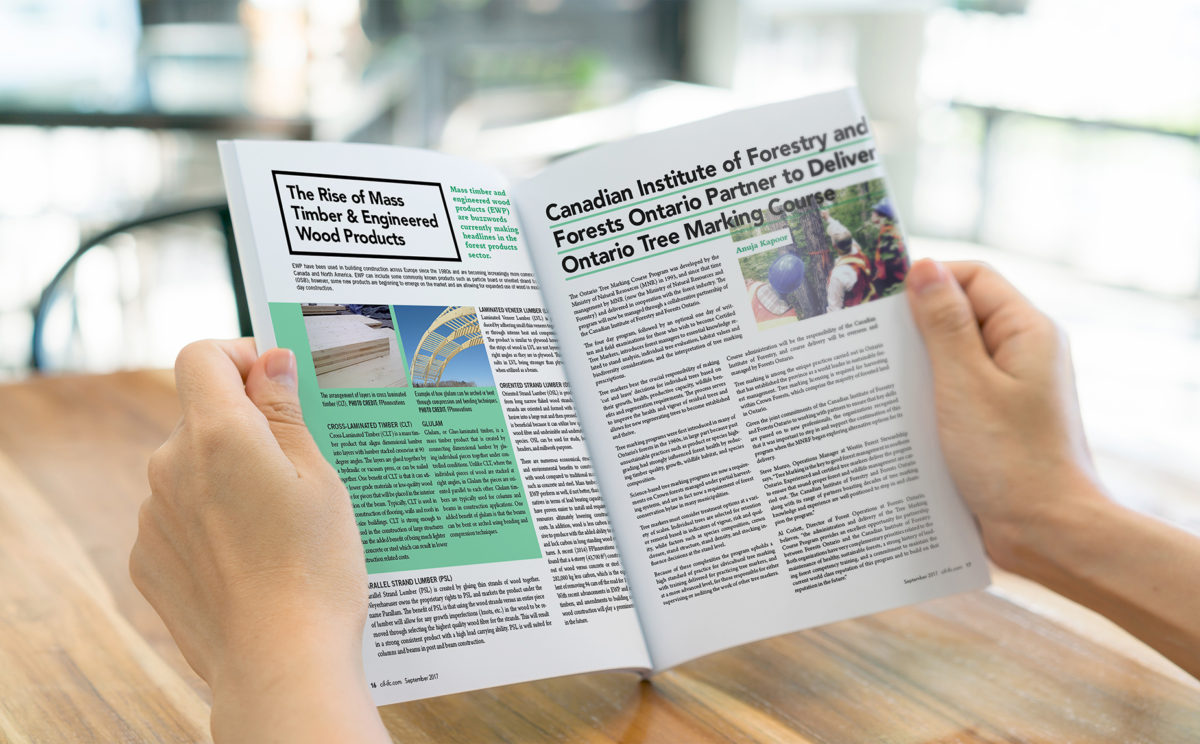 Inspiration:
Forests are layered with varieties of trees, plants, and vegetation—so should the treatment of imagery we us.